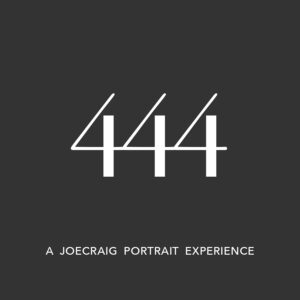 444 –  CLASSIC IS TIMELESS
LOCATED AT JOE CRAIG'S STUDIO IN DEXTER, MO, USA, 444 IS THE CORNERSTONE OF HIS EXQUISITE CLASSICAL STYLE. AT ITS VERY ESSENCE 444 IS ABOUT CAPTURING LOVE.
444 DOES NOT FOLLOW FASHION OR CAPTURE A CURRENT TREND, RATHER IT SHOWCASES JOE'S UNCOMPROMISING VALUES OF USING THE HIGHEST TECHNICAL AND AESTHETIC SKILLS.
444 IS FOR ANYONE WHO WISHES TO EXPERIENCE THE MAGIC OF JOE CRAIG'S QUINTESSENTIAL PORTRAIT STYLE
444 – FOR AS LONG AS THERE IS LOVE
CONTACT US VIA THE BUTTON BELOW TO FIND OUT MORE ABOUT THIS JOE CRAIG BRAND